DID YOU KNOW ABOUT OUR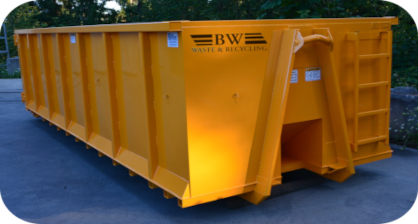 ROLL OFF BIN SERVICE?
HOURS - SOUTH
Mon: 9:00AM-7:00PM
Tue: 9:00AM-5:00PM
Wed: 9:00AM-5:00PM
Thu: 9:00AM-5:00PM
Fri: 9:00AM-7:00PM
Sat: 11:00AM-4:00PM
Sun: 11:00AM-4:00PM

HOURS - NORTH
TEMPORARILY CLOSED
(RELOCATION IN PROGRESS)
Recent News
We almost write regularly about this & that..
BARE WIRE NORTH TEMPORARILY CLOSED

We're currently finding a bigger & better building to better suit our customers and their needs. We apologize for this temporary inconvenience but it will be worth the wait!
BARE WIRE BUCKS APP RELEASED!

That's right, you can find our app for pricing and bonus bucks in the apple and android stores today!
NEW SOUTH LOCATION

It may be right next to our old building, but it's a million times better! Check it out on the MAP.
WIN FLAMES TICKETS!

Bring in 100 Lbs of Insulated Wire and get entered to win tickets for every game this season.
Extended Hours - North Location

Don't miss us just because of rush hour traffic! Our north location opens at 9:00AM and we close at 7:00PM now.
2nd Location Now OPEN

We know that a lot of you drive a long way to bring us your material so we opened a 2nd location in Calgary's North-East to make it easier on you to get here!
New Website Launched!

Welcome to our new website. Lots of new features and content to come so please check back with us soon to see what's new!
We Moved!

Thanks to you, we've moved to a much larger facility that allows us to process more material. We can now service more than just one person at a time!
Compliments
We like to share what you think, email us your thoughts!
"We've been working with Bare Wire for 3 years now on a weekly basis. They have great prices and service, I would recommend them to anyone in the industry."
"Bare wire is awesome. They came right to my shop and bought all my wire, it saved me lots of time. They also paid more than what the other yards were paying so that helped, Thanks guys!"